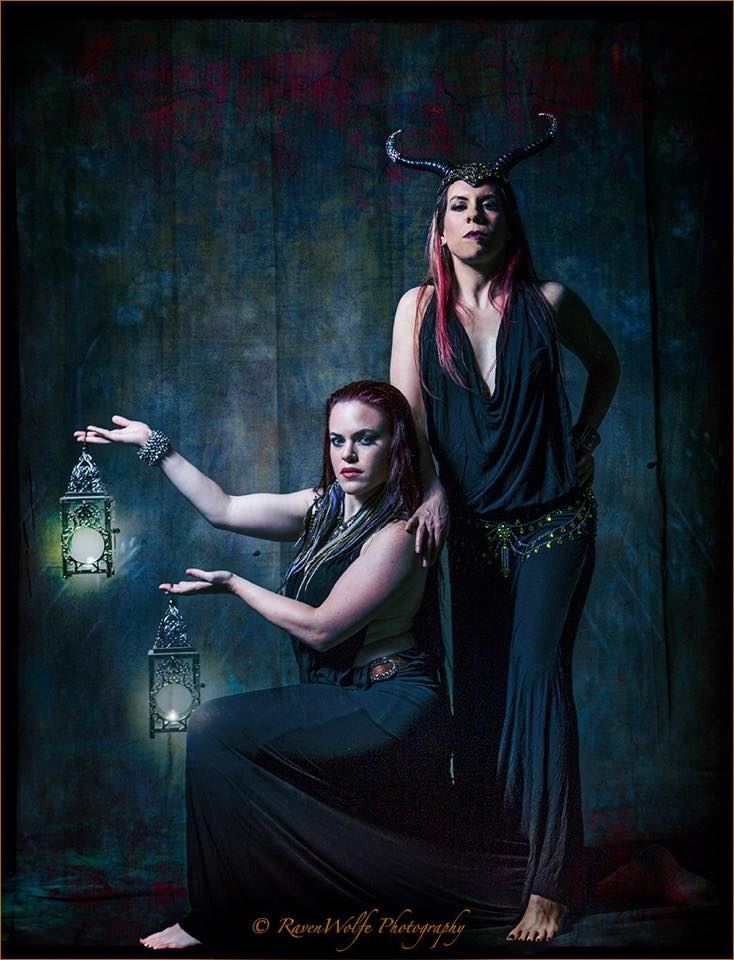 ABOUT
Welcome to the The Witching Hour Boo-tique: a New York City theatrical belly dance production where all your dark and sparkling Halloween dreams come true through the art of movement, music, story, and theatrics!
Like a true Halloween event, Witching Hour Boo-tique was officially brought into existence on Friday, the 13th of September 2013. Do you think it's a bad omen? Not to Giselle, the producer of this curated and whimsical production that is dedicated to that one time of the year when belly dance and concepts yet unknown can go horrifyingly wild with entertaining mischief.
On November 2, 2013, Witching Hour Boo-tique thrillingly debuted at Triskelion Arts Zoo Theatre, Williamsburg, Brooklyn with amazing acts that ranged from funny, weird, psychological, spiritual, cosmic, and beyond. As an intimate show, the Boo-tique presents the talent of dynamic local artists who are more than happy to touch the depths of your psyche to make it an unforgettable experience.
May all your darkest belly dreams come true at the Boo-tique!